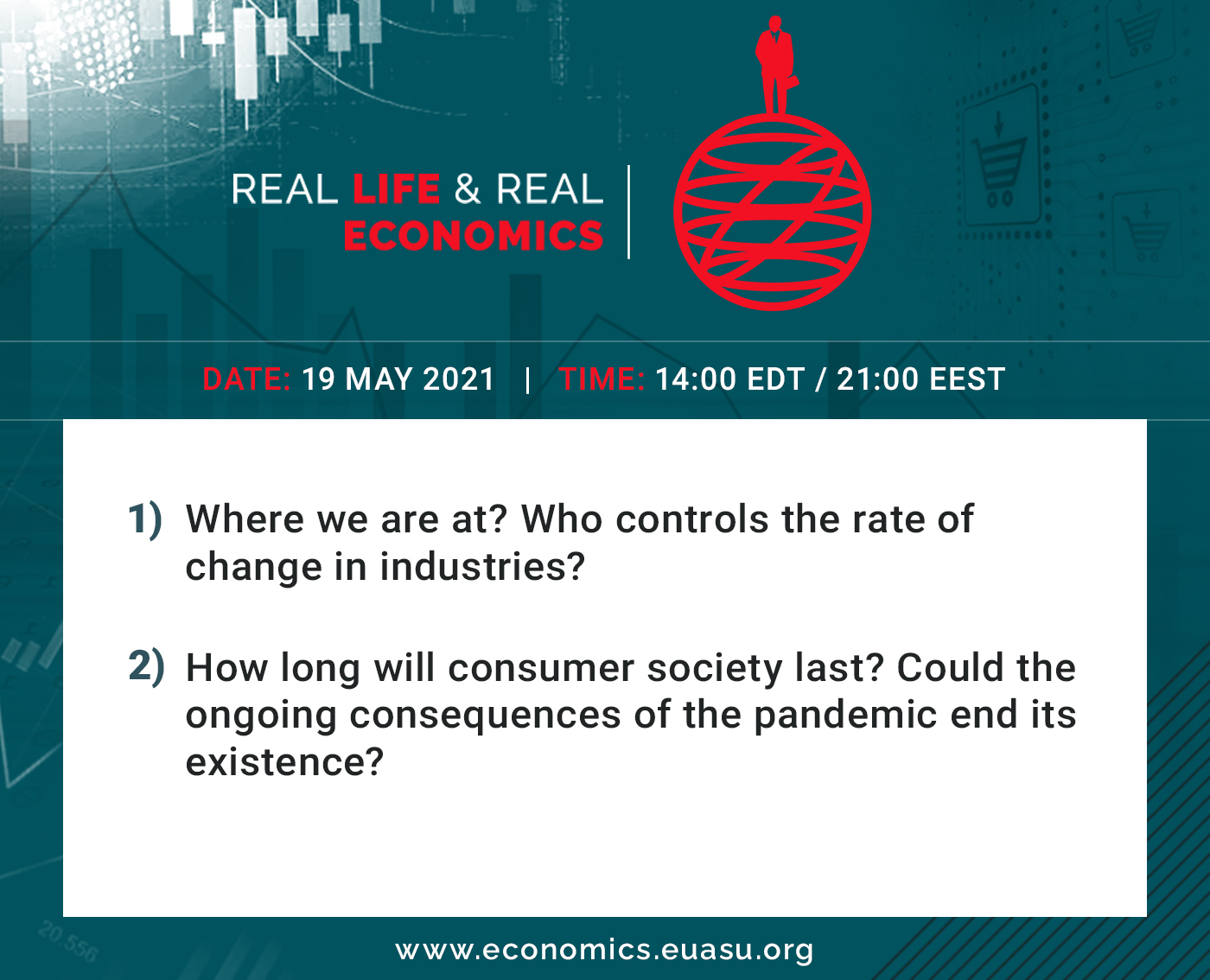 May 19, 2021
14:00 EDT/21:00 EEST
1) Where we are at? Who controls the rate of change in industries?
2) How long will consumer society last? Could the ongoing consequences of the pandemic end its existence?
It will be broadcasted by "Granite of Science" publication on Facebook
and will be uploaded to the EUASU YouTube channel.
Speakers:
• Geoffrey West
• Athina Karatzogianni
• Adam Mead
• Olga Panchenko
• Maurie J. Cohen
Moderator: Iryna Lopatiuk