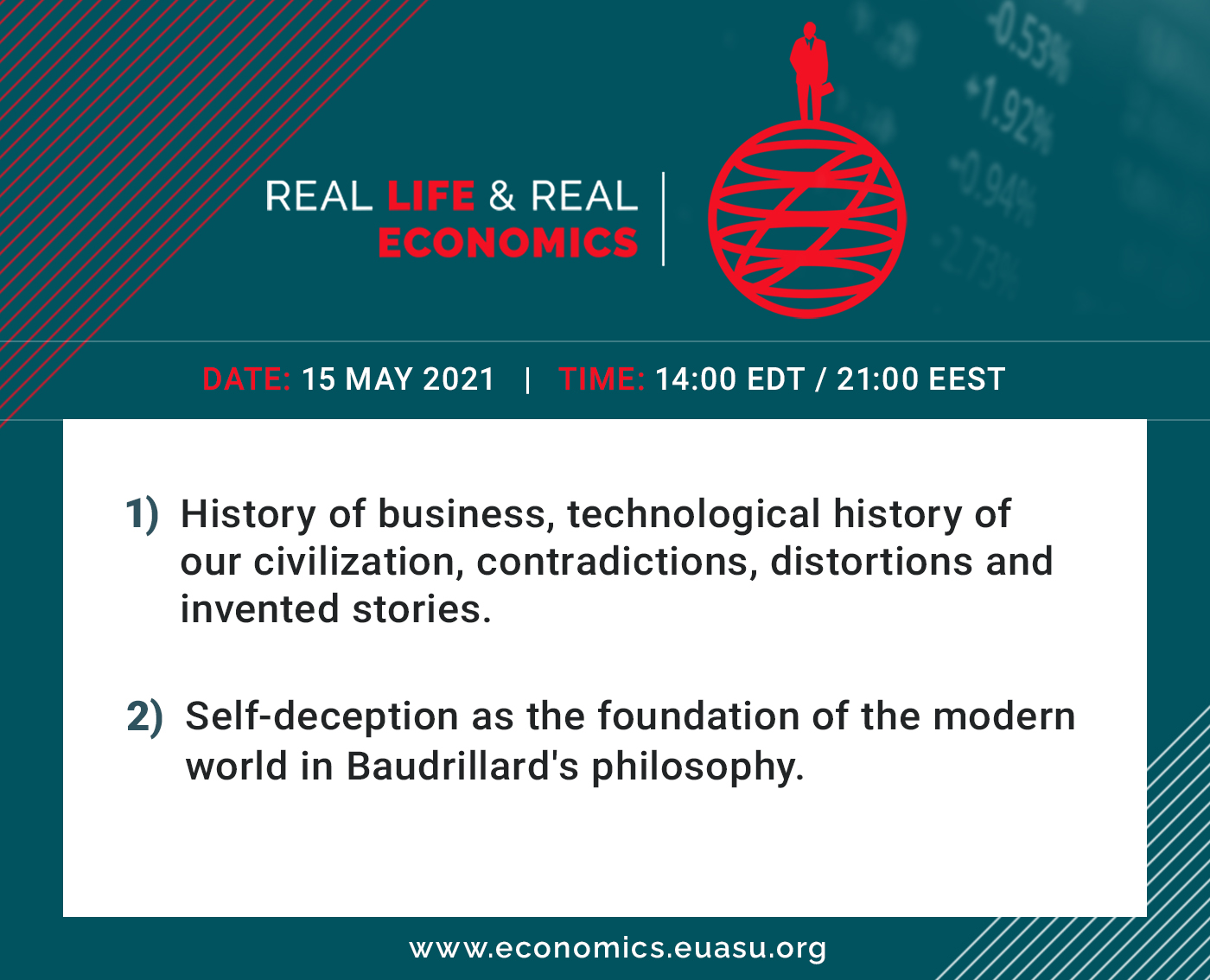 May 15, 2021
14:00 EDT/21:00 EEST
1) History of business, technological history of our civilization, contradictions, distortions and invented stories.
2) Self-deception as the foundation of the modern world in Baudrillard's philosophy.
It will be broadcasted by "Granite of Science" publication on Facebook
and will be uploaded to the EUASU YouTube channel.
Speakers:
• Oleg Maltsev
• Emilio Viano
• Maxim Lepskiy
• Costantino Slobodyanyuk
Moderator: Iryna Lopatiuk